Osteopathy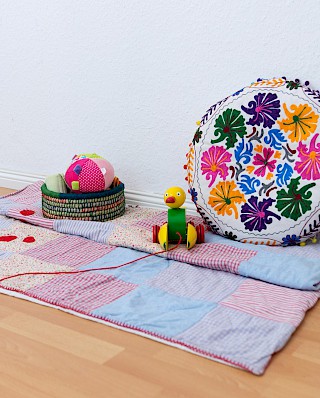 Osteopathy is  a manual treatment method that conceives the body as a holistic system.
The treatment of the body is not limited to the joints and muscles, but comprises all structures of the body, for example the organs and the bones of the skull.
The osteopath can discover constrictions of the body with her skilled hands and with gentle techniques can help the body to heal itself.
When all tissues of the body can move freely, the body can reach optimal health.
The first appointment starts with  a detailed interview and a physical examination which is followed by a treatment of the restrictions and tensions in the  body.
Treatments take 50-60 minutes and cost 85 Euro.
A lot of private and public insurances pay a least part of the costs for osteopathic treatments, you can find an overview here: www.osteokompass.de/patienteninfo-krankenkassen or ask your insurance for further information.

I am a member of the Verband der Osteopathen Deutschland (VOD e.V.)